Baltimore Room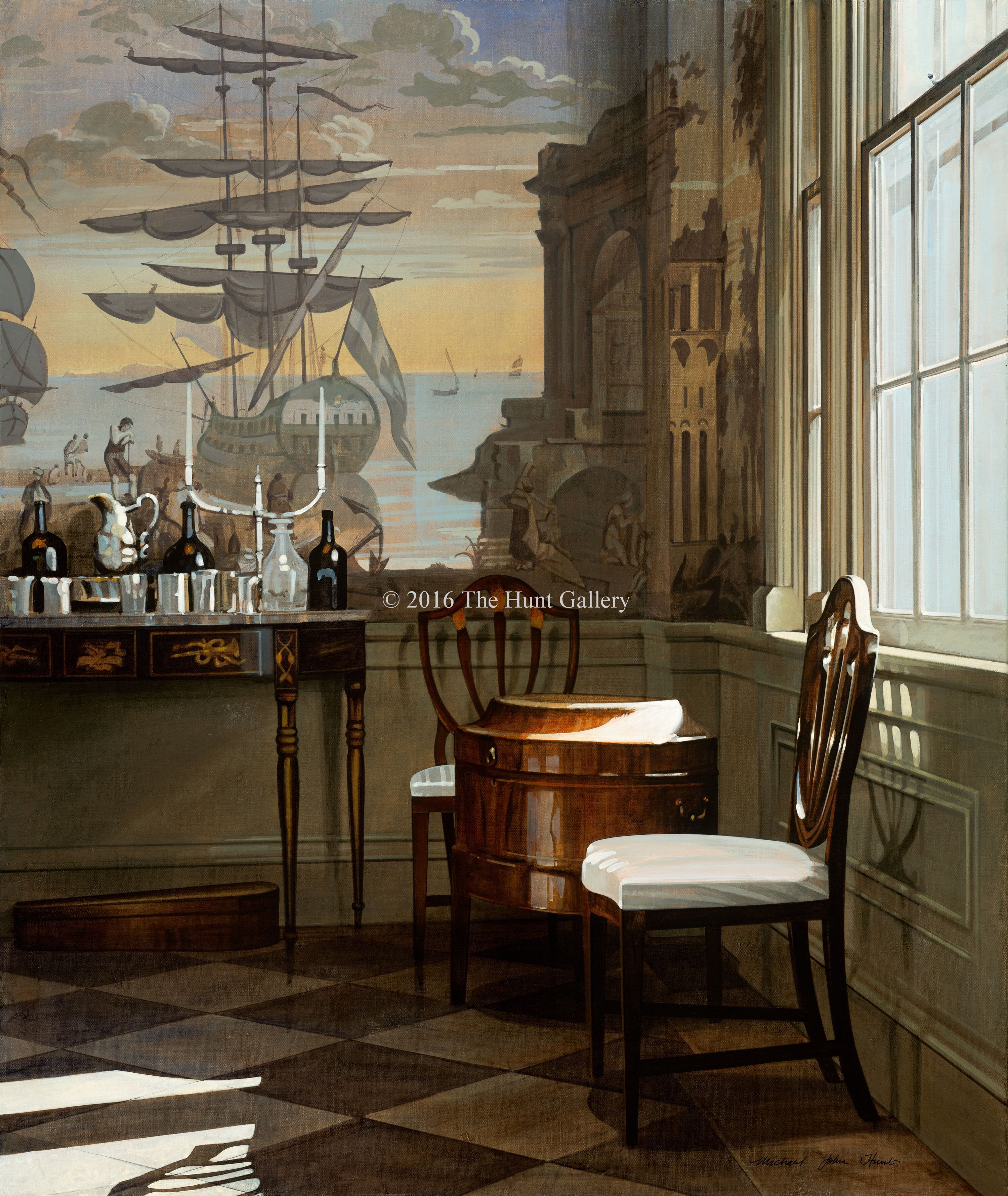 Several of the wine bottles in the room have the owners' initials applied in glass. Only the upper class drank wine and frequently at social gatherings, men would bring their own bottles. It would be both convenient and a social plus to have your own marked bottle.


Architecture from Montmorenci, ca. 1822,
Shocco Springs, near Warrenton, North Carolina.
Furnishings in the classical style, 1790-1830,
United States, England and France.

Image size 14.5" x 12" on Hahnemuhle archival paper, unframed, £180

This print is also available in 3 other sizes:
Image size 19" x 16" on Hahnemuhle archival paper, unframed, £230
Image size 26" x 22" on canvas, unframed, £520
Image size 38" x 32" on canvas, unframed, £945
If you wish to purchase any of these sizes, please contact us.

The prices include VAT and free delivery of unframed paper prints within UK mainland.
Shipping charged at cost for non UK destinations.


Paintings: shipping charged at cost - overnight within UK mainland and a priority service for non-UK destinations. Paper prints: complimentary delivery within UK mainland. Otherwise charged at cost using UK Post Office/USPS. Canvas prints: charged at cost.